About Me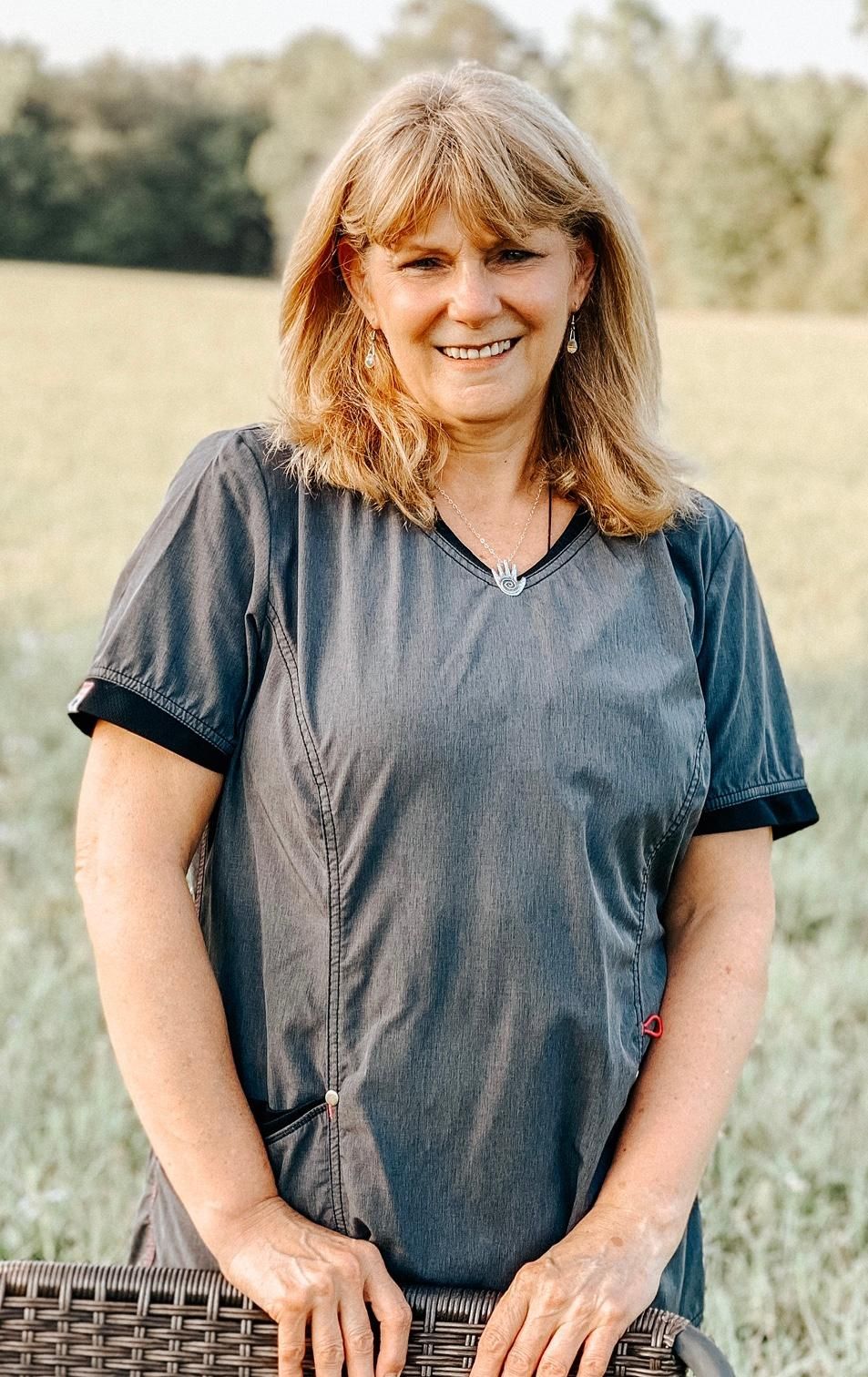 I am Marie Humphries; I am a native of the Covington area. I live in Covington , Louisiana with my husband of 42 years. I graduated with a 4.0 GPA from Delta Schools in Lafayette, LA majoring in General Accounting in 1991 and have 14 years of business background in bookkeeping. After 16 years working for a law firm in Covington as an abstractor researching loan closings, I saw the slow decline of the real estate market, and I decided to make a career change. I am so glad I chose massage therapy as my new venture in life. It is so rewarding to be able to help people deal with the physical, mental and emotional stresses of modern daily life.
In pursuing my new career, I graduated with a 4.0 GPA from the Massage Therapy Program at Delta College in Covington, Louisiana in September 2009, and in November of that year, I received all necessary certifications to become a licensed massage therapist. I immediately opened my own business, Therapeutic Touch Massage Studio LLC, in Historic Downtown Covington. Opening my own business has been the most challenging thing that I have ever done, but my work is extremely fulfilling.
I have operated a successful massage practice in Covington since 2009. I began my career on Lee Lane in 2009 and in 2012 I joined with two other massage therapists as a co-proprietor of a Wellness Centre on Columbia Street. In August of 2016 Therapeutic Touch moved to a new location. It was a good transition, after being in a partnership for over three years, I decided it was time to go out on my own again. I set up on Lee Lane. Due to the COVID-19 Pandemic I was forced to close my business. I reopened my establishment at the Delta College facility located at 2401 N Hwy. 190, Suite F, Covington, LA.
I am passionate about my profession, and I enjoy networking and meeting new people and business owners in my community and networking with other massage therapists. I served as Treasurer for Covington Business Association for three years. I have served on the board of the Louisiana Chapter of American Massage Therapy Association from 2010-2021 as a volunteer in various capacities. Being part of AMTA has given me the opportunity to meet and establish professional relationships with massage therapists from all over the U.S.
I have served in positions including Online Elections Chair, Convention Planning Committee, Convention Exhibitor Chair, Newsletter/Website Chair, Membership Chair, Secretary, 2nd Vice President, 1st Vice President, and President. I served as chapter president for four years. I am a leader, planner, mentor, mediator and facilitator for this chapter, and I will continue to work with the chapter board and appointed committee chairs on an as needed volunteer to promote and represent the association and carry out the duties of the office addressing issues affecting the association and our profession.
I have attended leadership training seminars and other events at the National AMTA conventions, along with other chapter volunteers, to gain knowledge and skills to lead our chapter. I hope that through the years that I served on the board and committees that I left enough breadcrumbs to pave the way for the future leaders of our chapter with the knowledge I have gained from my experiences and training provided by the association.
I work hard as a business owner and my volunteer work, but I play hard too. I am an avid RV camper. My husband and I have a 40-foot fifth wheel RV and we try to go on at least one long weekend each month…even if it is local. We load up our Brittany Spaniel and our Blue Heeler and my red-eared slider turtle and off we go. We love to travel too. Our favorite trips have been to Glacier National Park in Montana and Waterton Park in Alberta, Canada. We enjoy hiking, seeing wildlife and of course…the breathtaking views. Snowmobiling in West Yellowstone and Jackson Hole was awesome too. And you cannot beat cruising in Alaska…we zip lined over an abandoned gold mine (I was trying to conquer my fear of heights). We also zip lined in Bootleg Canyon, Las Vegas. And there was white water rafting in Tennessee, Canoeing in Arkansas, Hot Air Ballooning over the Red Rock Mountains in Sedona, and Cruises in the Caribbean and Canada and the east coast. Our newest conquest is learning to paddle board. So, I guess you could say there is an adventurous side to me.
I also love gardening. I grew up on a farm and was taught how to grow vegetables and preserve them. There is nothing better than fresh grown fruits and vegetables and homemade jellies, jams, spaghetti sauce, pickles, etc. and fresh cut flowers.
I have two sons. I have a grandson from my oldest son and two granddaughters from my youngest son. I love being a grandma (a/k/a RieRie). What a joy they are…I love spending time with my precious little ones. I married my high school sweetheart in 1981. If all goes as planned…we are going to retire soon and do some traveling in our RV and see the countryside.
Until then you can find me at my studio on Hwy 190 …call or text for your appointment today!